Dentures

Bend, OR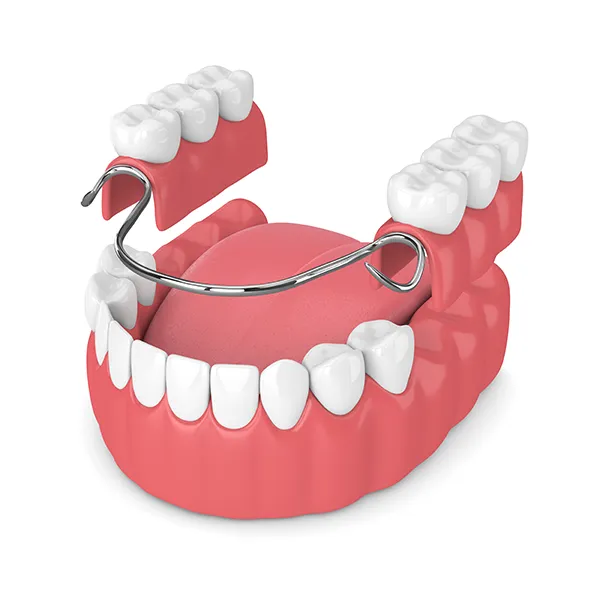 Having missing teeth is a serious dental condition because you will be at risk of losing your jawbone structure. A perfect smile requires that you have a complete set of teeth with no gaps. It is therefore important to come to Lone Pine Dental to get examined if you have missing teeth in your mouth. Our

dental professionals

are well trained and can offer the best solution for your condition. You do not have to wait until your dental condition is worse to visit our clinic. We can assist you in restoring your oral condition. Dentures are one of the treatment solutions that we offer for patients missing teeth.


Why Should You Get Dentures?

When you get dentures, you will be able to significantly improve your oral health. This is because you will be able to safeguard your jawbone from further deterioration. Furthermore, you will be able to achieve a full and perfect smile. Teeth are important to have a rounded and fuller face.

When you have a complete set of teeth missing, the cheek muscle and jaw tissue can collapse, resulting in a compromised look. Dentures can correct this and improve your facial muscles for a beautiful and bright appearance. Contact our dentists to get immediate treatment and stop further deterioration of your oral and overall wellness.


Partial Dentures

This is the first type of dentures available at our clinic. It is for patients who have one or several teeth missing. This means that they still have some natural teeth left in their mouth. The partial dentures will be used to fill these gaps left by the lost tooth. The partial dentures are made of artificial gums and teeth, and work excellently to offer support to the adjacent teeth. When you have several missing teeth, the remaining teeth can become weak and shift towards the gap. This therefore causes further dental issues. Our dentists will examine the gaps in your mouth and provide you with custom fitted dentures that fit perfectly in your mouth.


Complete Dentures

Complete dentures, as the name suggests, are for patients missing their entire tooth structure. Due to age, illness, or accident, you might lose all of your teeth. When you come to the office, our dental experts first check your gum line structure so that they can create a mold that closely resembles the color of your gums. You will then be provided with customized dentures for your upper and lower jaws.

Come to our Lone Pine Dental clinic to get effective treatment. We will work closely with you to ensure that you get your oral health back and achieve a perfect smile. Reach us at (541) 668-8036 to book an appointment and talk to a dentalexpert regarding dentures.